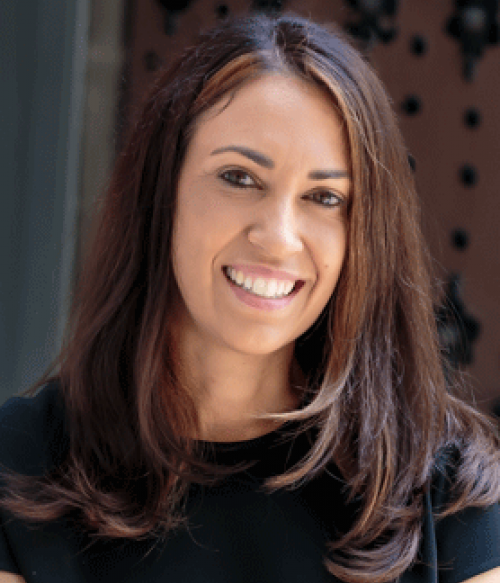 Sara Ray Stoelinga serves as chair of UChicago Impact's board of directors and is the Sara Liston Spurlark Director of the Urban Education Institute, as well as an associate clinical professor on the Committee on Education. Stoelinga leads all aspects of the Urban Education Institute and supervises UEI's operations, including human resources, technology, and finance. Stoelinga is focused on building and refining the organizational structure, integration, and development of UEI, and participates in local and national engagement.
Stoelinga maintains a scholarly portfolio at the University of Chicago, including teaching, advising undergraduate and graduate students, and conducting research. She is a faculty member of the Foundations Year of the University of Chicago Urban Teacher Education Program, and also teaches courses in the College and in the Graham School of Continuing Studies. She is currently preparing to pilot an undergraduate course sequence in education for the UChicago Careers in Education Professions program. Stoelinga continues to write and conduct research on teacher effectiveness, urban school reform, and teacher leadership.
Stoelinga first joined UEI as an intern in 1995. Across her years at UEI, Stoelinga has served in a variety of roles, contributing to the development and validation of the STEP assessment, volunteering as a classroom assistant in the inaugural years of the University of Chicago Charter School North Kenwood/Oakland Campus, working as a graduate research assistant, and leading research at the Consortium on Chicago School Research as a senior research analyst. Stoelinga moved into her current position as senior director of UEI in 2010.
Stoelinga has written extensively on teacher and principal leadership as well as teacher effectiveness. In 2008, Stoelinga published her first book, titled Effective Teacher Leadership: Using Research to Inform and Reform, with Teachers College Press. Her second book on the subject, Examining Effective Teacher Leadership: A Case Study Approach, was published in 2010.
Stoelinga received her BA and PhD in sociology from the University of Chicago. Her areas of expertise include leadership, teacher evaluation, school reform policy and history, and organizational change in schools.