STEP Professional Learning
STEP Professional Learning supports educators in building capacity for literacy instruction
Through STEP Professional Learning teachers are supported in using STEP data to improve student achievement in literacy.
Teachers are trained and supported in administering the STEP assessment and interpreting student data.
Through differentiated coaching and professional development, teachers learn how to implement clear instructional strategies for students at each STEP level.
The STEP team also offers support in coaching teachers on effective literacy practices that help enhance and improve their overall teaching.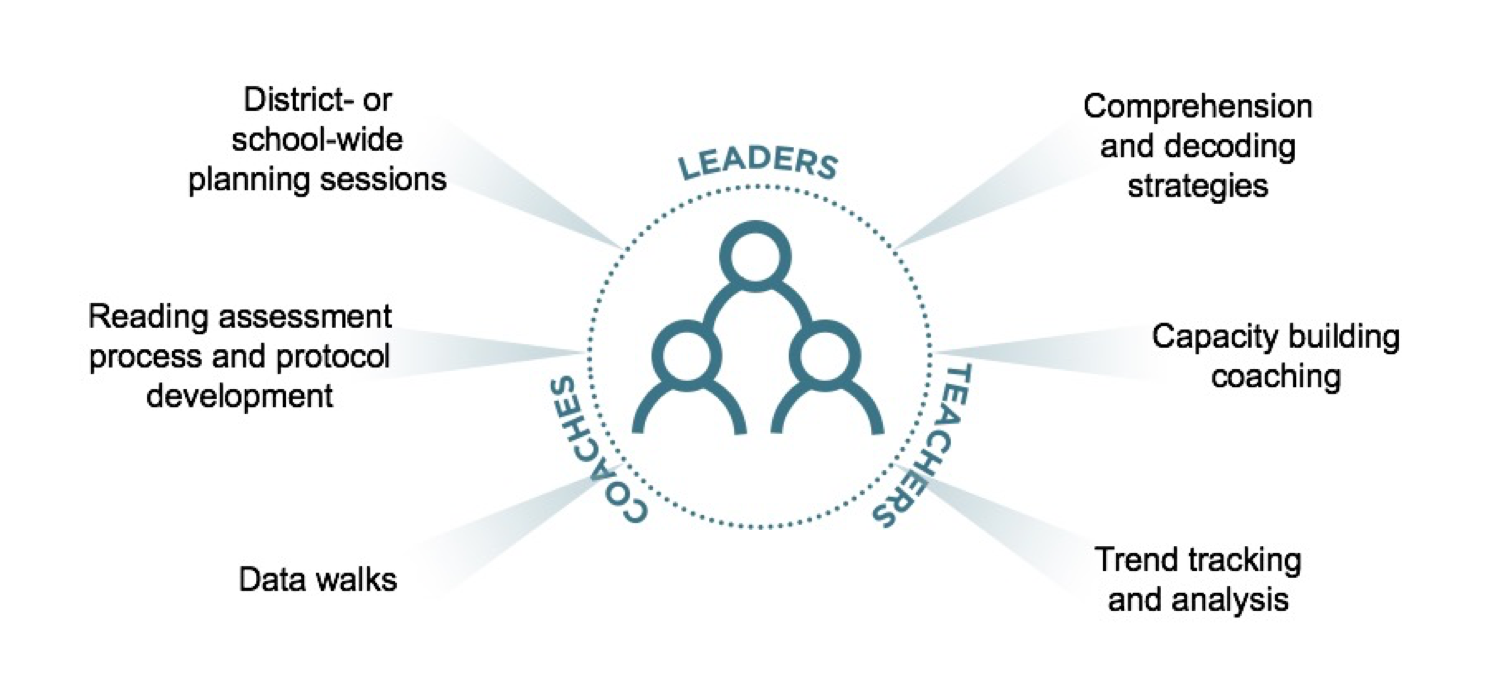 Sample STEP Training Series
STEP Administration
Learn online administration process, coding systems, and scoring for oral and written comprehension and retelling components.

Guided Reading
Overview of the relationship between guided reading and the literacy block. Learn about the guided reading structure and how it changes across STEP levels to support the needs of the reader.

Data Analysis and Instructional Planning
Learn how to interpret and use data to strengthen literacy instruction and create actionable plans for guided reading and the literacy block.

Observation and Feedback
School leaders, coaches and the STEP Manager of Professional Learning observe and provide feedback on guided reading lessons.

Model Lessons
STEP Manager of Professional Learning provides model guided reading lessons to support teacher learning when needed.

Matching Books to Readers
Learn how to identify text features that make books increasingly more challenging and how to select guided reading texts that push the STEP Bottom Line to support student growth.